Official voting day for Paddy Power-Betfair announced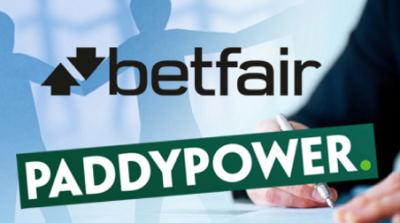 World was in a shock when news circulated some months ago pertaining the possible merger of two gigantic firm; Paddy Power and Betfair. The two firms, one specializing in betting exchange while its counterpart as a bookmaker claimed that the resultant association would give rise to Paddy Power Betfair plc. This will be one of the biggest public online betting and gaming firm.
A month ago, the two firms launched their initial stage of the merge with the newly formed Paddy Power Betfair plc being under the eyes of the Irish Competition & Consumer Protection Commission (CCPC). This was followed by a crucial agreement that claimed that Paddy Power would take all assets from Betfair to be valued at £2.86 billion ($3.2 billion) and hence having a 52% of all shares.
After all these processes, it was now the duty of Paddy Power shareholders to go into ballots and engage in a fair voting on whether the firm to initiate the full documented process of the merge. This would follow the acquisition of the assets by Q1 of 2016.
Heads from both the Paddy Power Plc and Betfair Group Ltd claimed on Friday the 27th of November that the official day of voting by the shareholders was on the 21st of December 2015. This would determine if the planned association between the two firms believed to be worth £6.2 billion would go through or not.
The two firms added that they are to host various conferences whereby the investors will have the chance to give them a go ahead or not. As a way to guide their shareholders during the voting process, Paddy Power outlined in full details the advantages of having the association on the 18th day of November where it stipulated the schemes as well as proposals. It also claimed that it will have a clearance to operate fully after the Irish Competition and Consumer Protection (CCP) Phase 1 review is completed by 1 December.
The CEO of Betfair Breon Corcoran claimed that if the shareholders vote for, then the process would be completed no later than the Q1 of 2016. The voting will be conducted at the Waterfront Hammersmith HQ at 11:00 (GMT) for Betfair whereas Paddy Power's shareholders engage in the process at the same time at Belfield Park Dublin Office.