StarGames Casino launches three slots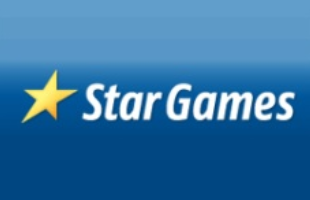 This winter season will bring much excitement for clients of StarGames casino. The reason being the casino has initiated three new slots to its platform. Being the best casino across the globe for its amazing and amusing slots, expect more from the new exclusive slots. The use of their own inbuilt software has enable StarGame casino clear comprehend the needs of their customers and initiate new slots that are a preference to their clients.
Cash 300
This is an old fashioned fruit machine slot that has a rhyme of the typical fruit slots based on traditional aspects. Nonetheless, it brings with itself the most outstanding new feeling. The new slot comes with 4 bright reels shining like a ripe fruit and comes various symbols on the reels including Bar symbol and golden Bell. The game has 9 paylines that help it to match triggered symbols. Having three or more symbols on the reel brings a win. A bonus game is also included in the slot and this give players the urge to play the exciting slot again and again.
Shooting Stars
The new slot takes gamers to the outside world of space with stars, asteroids and other space symbols moving across the screen. The slot comes along with 10 paylines on the 5 reels. A blue star forms the bonus symbol which emerges on reels 2, 3 and 4. Appearance of the blue star on the reel will activate the Shooting Star Bonus round which accords the player with a 50/50 chance of scooping a glorious win.
Faust
This new slot is relative to Faust the character that was created by German Goethe. His devilish character gave Star Games an idea of coming up with a slot game by his name. Faust is a 10 paylines slot that comes along with 5 reels. The story line revolves around main character Faust, his lover Gretchen and the devil Mephisto. A player should make this depressing story a reality and more of a prodigy. Mephisto will represent the scatter symbol. A bonus game is triggered if the three or more Mephisto icons appear on the reels. This will bring in more cash winnings.