Gamblica (GMBC) – Blockchain Casino by Players for Players
If you're interested in crypto-gaming and wish to be a part of it, then a start-up called Gamblica (GMBC) has launched an ICO that may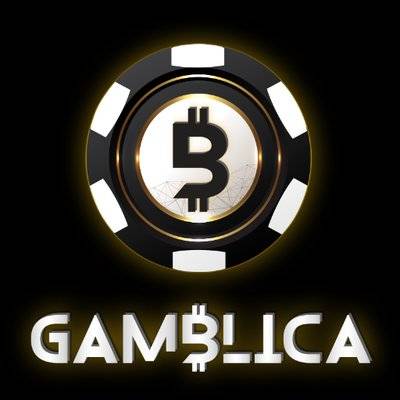 capture your imagination. Aiming to be "the first transparent blockchain casino developed by players for players", let's see how this 2017-established company is different from others in pursuit for the next-generation of iGaming.
​What is Gamblica, how it works and what it means for gamblers
First of all, the whole point of Gamblica is to create a consumer-facing product based on decentralised Ethereum blockchain and smart contracts. This should allow players to gamble in a more secure, provably fair environment, where game fairness can be verified at any point in time. In addition, the idea is also to provide for fast and cheap transactions without the need to share much of your personal data, no matter where you are, and be control of your finances.
Here's how they put all that in their own words: "What we are building, is not a White Label product, but our own platform designed for the end user. The reason why so many blockchain gambling projects fail is that they try to target dodgy casino operators not interested in losing profits to sell their fair product".
GMBC Token Sale is Live plus an overview on their blockchain-based games
GMBC tokens are on sale since March 2018 and currently traded at 1 GMBC = 0.0001000 ETH. The idea is to use GMBC as the main currency in proprietary casino software, which is scheduled to launch this month, and ultimately in Gamblica Casino that's expected to come out as soon as this September (poker and sportsbook to follow in 2019). Note that the coins – which can be purchased on the top crypto exchanges and with cash directly from them – cannot be used anywhere else but the casino.
The games will also be using Gamblica's Random Number Generator (RNG), to ensure transparency and higher return to player (RTP) compared to competitive cryptocurrencies of 85%. The games will include roulette and slot machines, as well as poker room and sports betting, all of which will running on completely transparent and secure smart contract system built by a team of experts with over 15 years of experience. Note that currently crypto-gaming is more of a grey area and thus a gambling license is optional or at least not a prerequisite to accepting payments.

GMBC Contacts
If you believe in Gamblica's decentralised system and solutions in regard to better payments and peace of mind when it comes to transparency, then see their White Paper with the rest of documentation on the site. You can also find more about them at BitcoinTalk or go straight to their Telegram Channel. All useful links below.
As a player, do you think Gamblica is on the right track? Will it hold its value over time compared to the good old fiat currency? Tell us what you think in the comments below.