Truegame (TGAME) – First Smart Contract Based iGaming Platform
Online gaming hasn't changed much over the years and some players have become wary of the fairness and transparency of it all. Truegame (TGAME) aims to change that with a new ICO (Initial Coin Offering) and how we play at online casinos. Let's take a closer look at the benefits and what you actually get at Truegame.io.
An overview on Truegame. How it works, what is, what will be.
First, this all-new iGaming platform is based on the innovative technology of blocking and Ethereum's smart contracts. In short, every action in the system is interlinked and hence cannot be manipulated. This provides for true randomness and makes everything transparent and verifiable in the blockchain open registry. Note that the transactions on the site are still carried out using fiat currency (in addition to Bitcoin and Ethereum), which is not to be confused with crypto-only casinos where you play regular RNG casino games using cryptocurrency.
With that out of the way, what is it that Truegame actually offers? If you're over 21 years of age, then you can head over to Truegame.io and start betting on prizes. For now, this includes weekly prize draws which cost $1 each and feature prizes of up to $1,000, (smart) lotteries of up to $1 million with bets up to $5, and instant-win scratchcards for $0.5 – $5. Other games like slots, roulette and dice which are coming soon.
If you wish to try any of them then there are two ways to do that without any hassle: 1) sign up and get $10 in free bonus, 2) play the games in demo without risk. Speaking of registration, as you may know cryptocurrency is perfect for keeping you anonymous, which is also the other advantage of Truegame and its crypto-casino since you don't have to share any personal details with them. Unless, they require that you pass KYC procedures to meet the requirements of the regulatory authorities.
Decentralised, it matters. Plus, their ICO overview
Speaking of authorities, Truegame S.R.L. is registered in the National Register Costa Rica, which by traditional gaming standards is of the least regulated. However, since the system is made to be decentralised (no casino managers) and the results accessible by everyone, integrity, in a way, is solely in the hands of mathematical probability. Speaking of that, you too can be a part of it by purchasing their TGAME token with a pre-sale discount and be on both sides of the coin, so to speak.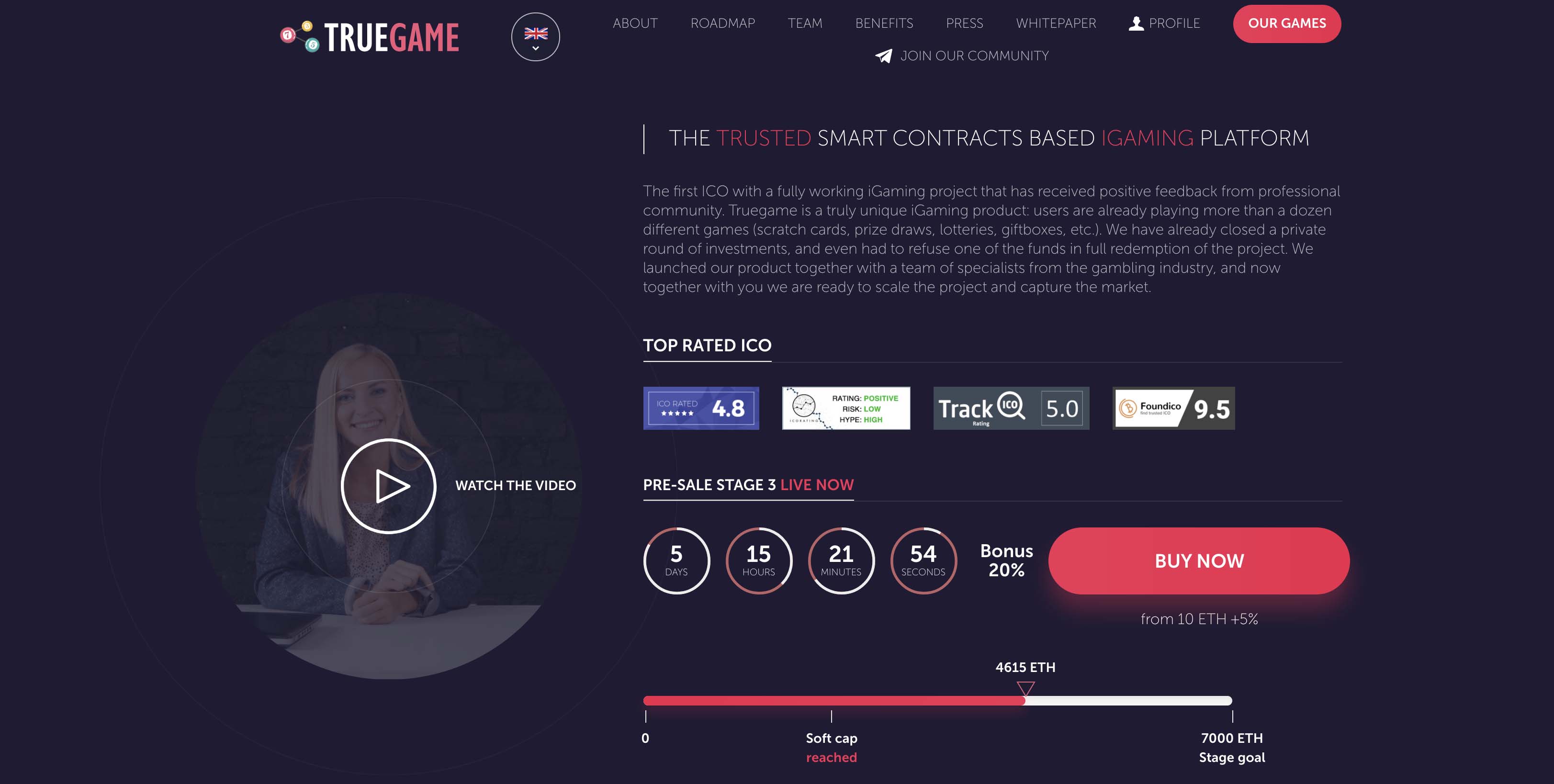 To wrap it up, the team of well-known experts from gambling, blockchain and iGaming industries have come together to create a new type of an online casino called Truegame, which aims to solve currency issues and give players the transparency and confidence in fair distribution of winnings based on the world of smart contracts and technology of blocking.
Do you believe this is the future of iGaming? Be sure to give it a go and leave your own thoughts on it in the comments below.
Resources: