Business amalgamation to be key aspect in 2016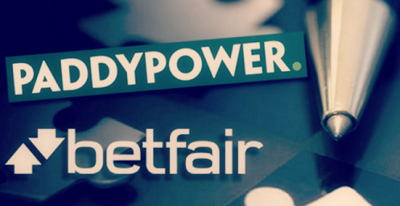 More often than not various businesses have embraced mergers as a way of improving their services and making substantial profits. This not only accrues huge profits but acts as way of having various clients with different desires under one roof. 2016 is deemed as a year when different betting firms will try to join hands with various objectives among them maximizing profits.
To beginning with, it has been evident and proved beyond doubt that merging of two betting firms may prove vital in their operations. For instance, towards the end of last year saw the amalgamation of Power Plc (LSE: PAP) and Betfair Group Ltd (LSE: BET) to form one unique firm that would work congruence to the resources and services from the two betting companies. In the last three years, Betfair has seen great improvements on its platform among them the technological development which has indeed improved the quality of services offered at the firm.
The Paddy power and Betfair merge produced spectacular results towards the end of the year which even surpassed most developing companies in the gaming industry with the exception of Bet365. Profits went up by 12% for the new formed company with Paddy Power recording a 33% increase. This merging proved beneficial for the two firms as shareholders were on the rise too as Betfair oversaw its shares rise by an amazing 150% whereas that of Paddy Power went up by a whopping 78%.
Another merger that which oversaw a huge revenue generation involved Ladbrokes Plc (LSE: LAD) and Gala Coral. The two firms saw an increased in their number of betting shops by 45% with total annual revenue recorded at £2.1 billion.
Nonetheless, despite having an appealing reputation, the newly formed company by Ladbrokes and Gala Coral trailed William Hill as well as the Betfair/Paddy power merger. For this reason, the CEO of Ladbroke claimed that all their attention is focused in maximizing its profits and surpass the top two firms. With this in mind the CEO initiated the aspect of curtailing all dividends up to 2017 for its investors. This will create a room for more consultation and investing heavily in expanding the presence of the group for online users.