Tornado Farm Escape now on Bet365 Mobile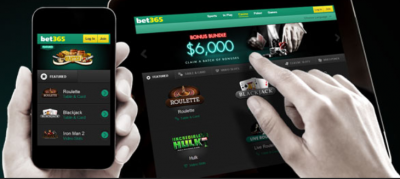 In this 2015 spring, we will certainly witness the unveiling of multiple slots in our gaming platforms. NetEnt has a new slot for its providers in the mobile gaming arena. NetEnt has spent huge amounts of money in their compatibility and this has made it possible to make the game available both on PC and mobile devices.
Bet365 Mobile is the latest casino to bring Tornado Farm Escape to their gaming halls. The game is available on iPads, iPhones and android powered Smartphone and tablets. In this post, I will furnish you with all you need to learn about Tornado Farm Escape.
Features to come into terms with about Tornado Farm Escape
From the moment you load the game, you learn that there is a lot to appreciate about the game from the sleek production aspects. As an introduction to the game, you get a video with wonderful cartoon characters which are designed in a retro manner that dates back to the 1950s.
You get to learn about the Tornado Farm Escape story from the video, but I will not be telling it to you here. It would be better for you to get a firsthand experience.
For the game to be compatible and play seamlessly on both the desktop and mobile devices; it has been fitted with 3 symbols to display on each of the five reels. On spinning the reels, you will make a potential win in multiple ways across the 20 paylines.
When making your spins, you can have your bets set at anywhere between 1 and 10. These levels are just like making bets using coins. The value of the coins is set in the range of $0.01 to $1. This simply means that you can play the slot regardless of the budget you have.
When you land a hot symbol in the first reel and a cold one on the fifth one simultaneously; you will have activated the Tornado feature. You will have a tornado on the second reel to collect all the active wild symbols and have coins awarded for each.
Storm is randomly triggered and will start on the outside and move to the other side of the screen. This will then come up with wild symbols along the way. If you would wish to try out the game, start playing it at Bet365 desktop and mobile platforms.