Playtech Revamps Live Casino Launching 3 New Live Games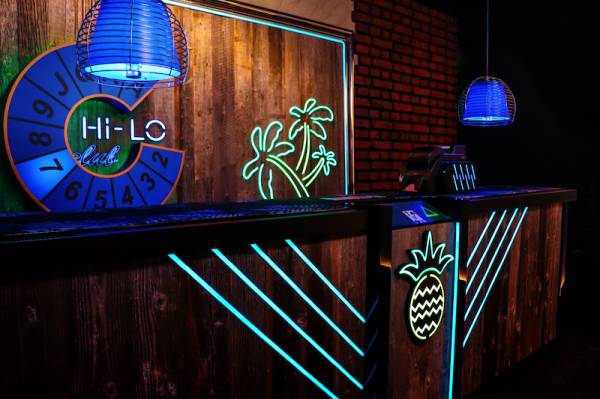 Playtech runs one of the most popular Live Casino studios and it's just launched three new and updated Live Casino games. The all-new American Roulette is set to complement Playtech's luxury Grand Royale room experience, the Hi-Lo Club stands out with a 80s Miami theme, and the Spread-Bet Roulette adds a new twist to traditional roulette play with a unique side bet feature. All three games are live across the Playtech Live Casino network already.
American Roulette's been missing from Playtech's selection, so the update adds a much-welcomed alternative to an existing premium experience such as Soiree Roulette. The American-type roulette comes with a double zero roulette wheel; it's got no framed sections compared to regular European-style roulette but has a bet track on the enhanced UX.
Playtech has given its Hi-Lo live table a substantial makeover by relaunching it as Hi-Lo Club. The new room is largely inspired by the 80s Miami vibe, featuring neon detailing, a new table top table and a new integrated soundtrack, complemented by new themed dealer uniforms. Incidentally, Evolution also recently launched a similarly-themed Side Bet City live poker game, proving that there's a demand for this type of retro themes.
Last but not least, Playtech Spread-Bet Roulette puts a whole new twist to traditional roulette because on top of a physical wheel it also has an RNG "Spin a Win" reel! This allows for up to seven different side bet options and a win potential of up to 400x stake. In addition, there's "The Green Win" rule, which has the potential to double all spread bets when you win on Zero. Bets start from as little as 10p a spin, making this game accessible for all types of players.
Kevin Kilminster, Head of Innovation for Live Casino, commented: "The demand for experience-focused gameplay amongst the modern generation of Live Casino players is stronger than ever. Live Casino is part of the entertainment industry as well as the gambling industry – the presentation and atmosphere we can deliver is what makes players choose Live over standard RNG games. With the addition of American Roulette, Hi-Lo Club and Spread-Bet Roulette to our range, we can offer players an even more immersive and exciting entertainment experience".
Head over to our Playtech software page with all casinos that have these games on offer right now. Pick your favourite and give these new games a try!