NetEnt Restructures Company in Full Merger with Red Tiger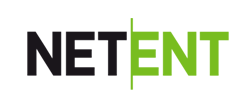 In an effort to further strengthen competitiveness and increase efficiency in one of the biggest iGaming companies, NetEnt is undergoing structural changes as it prepares for full integration with recently acquired Red Tiger. This includes a reduction in the workforce by approximately 120 employees in Stockholm and Malta.
The decision comes during a turbulent time in the global market as the board agreed to speed up the planned integration. Acquired in September of 2019, the synergy between the two service providers have proved to be very successful and has "exceeded the company's forecasts by a wide margin". As a result, they now estimate that this will result in a profit of around SEK 250 million annually, instead of the previously announced SEK 150 million per year.
NetEnt has also announced an issue of new B-shares to the sellers of Red Tiger as part of the plan to increase the payment of the earn-out consideration of the agreed GBP 23 million. The sellers of Red Tiger cannot sell the newly issued shares during a lock-up period which lasts until March 2022. One of them is Gavin Hamilton, CEO of Red Tiger who has also been appointed as the new Chief Operating Officer of NetEnt.
Therese Hillman, Group CEO of NetEnt, commented: "We are now entering the next phase of the integration with Red Tiger, whose sellers are also becoming shareholders of NetEnt. The integration will unleash the full potential of our shared capabilities, create significant efficiency gains in games development and strengthen our position as the market leader in online casino".
The NASDAQ Stockholm traded company's operations have so far not been negatively affected by the pandemic outbreak. However, due to the rapidly changing conditions from the effects of COVID-19, it's hard to predict the impact on the studio's operations. This is especially true for the live casino offering, as more and more countries are closing down "non-essential businesses" in an effort to help fight the virus.
For slot fans sitting at home, there is some good news too. NetEnt's new slot Wilderland has just landed to online casinos, featuring Walking Wilds and Walking Scatters! The game also comes with free spins, multiplying multipliers and stacks. Earlier this month the company also released the HTML5 version of Robin Hood: Shifting Riches and launching a new Asia-facing game Long Pao on March 31st.