First Ever Yggdrasil Table Games Coming Soon to Casinos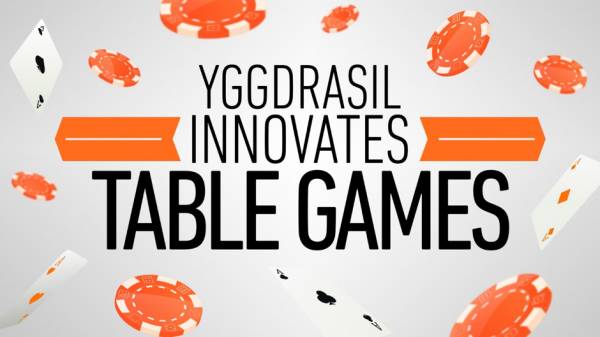 After a steady row of new customer agreements and expansions in the UK, Italian and Danish markets, Yggdrasil Gaming has just announced that it's ready to take up table games. They have developed a new REDUX™ technology and are about to release their first batch of table games with the Jackpotjoy Group as soon as the first quarter of 2018.
With a mission to complement the award-winning iGaming developer's extensive slots collection and the new bingo vertical, Yggdrasil has come up with a new line of RNG table games that are inspired by a live casino.
Their progressive, in-house technology REDUX™ showcases a 3D casino environment that combines the best aspects of both live and RNG casino. It also uses motion capture technology to model the movements of the dealer and further programming to deal with the detailed hand movements and facial expressions to interact and communicate with the player in a multiplayer mode. To catch a glimpse of how this may look like, visit their official page at www.yggdrasiltablegames.com.
The first Yggdrasil table game to go live is multiplayer blackjack, which will feature popular sidebets and a range of powers unique to each dealer. In the future, operators will also be able to customise the tables and dealers to match their visual identity or special themes.
Next up are roulette and baccarat, which will also be released initially at the Jackpotjoy Group casinos like Vera&John and InterCasino, whom they've signed an exclusive agreement until the product is ready to go live across other partner casinos.
That said, here's what Yggdrasil CPO Krzysztof Opałka has to add: "The table games vertical has been fairly static in recent years. But our product's combination of social interaction and high-end playability is unlike any other currently on the market."
"It won't just be a single player trying to beat the house, but instead thousands of real players from all over the world, who are all able to join the game simultaneously with the aim of hitting big hands and bigger wins."
"We have a packed roadmap of innovative new games and features. Our aim is to innovate table games in a similar fashion to slots, where a constant product cycle of new variations built on familiar mechanics drives growth."
Sounds promising? Tell us what you think of their innovative idea in the comments below.