Evolution Launches First-Ever Dual Play Baccarat at The Vic's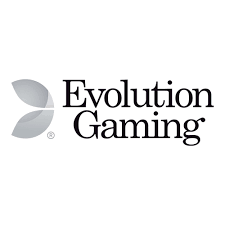 Evolution Gaming and Rank Group have agreed to install their second Dual Play live table game in one of the largest and busiest casinos in the UK, Grosvenor's Victoria Casino, London. It's called Dual Play Baccarat and it's scheduled to launch as soon as next month.
Evolution's Dual Play live table means you can play the game both as a land-based casino patron (in this case The Vic's) and as an online casino player. The technology and cameras are designed in such a way that players at the brick and mortar venue won't feel much of a difference, whereas the online players will get a feeling as if they were there playing alongside them. This includes the background sounds and seeing the physical chips being laid out on the table, which also gives it a more realistic feel compared to Evolution's other offering that continues to grow with the high demand.
In the case of Victoria Casino or The Vic, the Dual Play Baccarat will be added on top of the existing Dual Play Roulette table, which went live in October. Not only is it a monumental step for the casino, but also for the developer for it's their very first Dual Play Baccarat to go live in the world.
It'll be based on Evolution Speed Baccarat and operate 24/7. So, when feeling like taking a short break while visiting The Vic's or grabbing a drink from their restaurant, then simply log in to their online casino and continue playing from there. You'll also see the game in action, like other clubs in Grosvenor's 54-casino UK estate, right on the screen of the casino premise. Whether the new baccarat will also be available to other selected Evolution licensees as a 24/7 B2B service like the roulette is yet to be confirmed.
That said, here's what Colin Cole-Johnson, Director of Digital & Cross Channel Services at Rank Group, commented: "Following the success of Evolution Dual Play Roulette at The Vic we were keen to extend our investment in Dual Play. Customers are appreciating the continuity of the in-Casino experience that's unique to Dual Play, also the high quality of the playing experience. Dual Play at The Vic has proved to be very popular and we are now considering further Dual Play installations at our provincial clubs."
James Stern, Director of Business Development & Land-based Sales at Evolution, is also positive about the Dual Play future, saying: "This launch represents a significant extension of our Live Casino convergence offering. Baccarat has a unique mystique and a large, devoted and discerning player base worldwide. It translates very well to the Evolution Dual Play vision, which has rapidly become the convergence solution of choice for top land-based casino brands worldwide."
For more information, read the official report. That said, have you tried Evolution's Dual Play live games at Rank Group, Dragonara, The Ritz Club and The Hippodrome casinos yet? Share your experiences in the comments below.