Yggdrasil Announces Exclusive Game Development Platform YGS Masters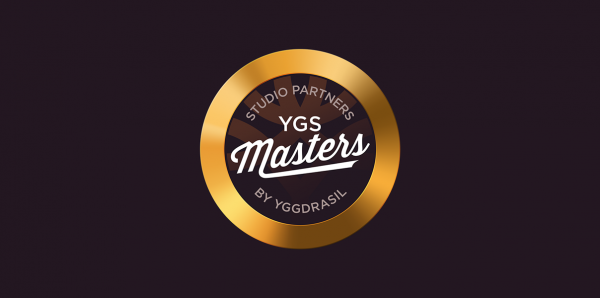 The Slot Provider of the Year 2017, Yggdrasil Gaming, is revving up the production of new products and services with the announcement of their exclusive programme for independent games studios: Yggdrasil Game Server (YGS) Masters. Here's what players will get out of this important launch.
Aside from producing their own games, like the Gem Rocks slot with its colossal symbol clusters which went live just a couple of weeks ago, the iGaming developer is making steps towards a unique games aggregation platform. Unlike Microgaming's Quickfire, all the game titles are to be built directly on its platform.
While the official report sheds little light on the details, we know for certain that it'll be an invite-only, semi-open platform that will be curating content from the world's leading independent games studios. Which ones exactly remains a secret for now, but likely not for very long.
What will distinguish them apart from the fierce competition is the addition of their innovative in-game promotional tools, like BOOST™, while also allowing studios to develop their own versions of these tools within their game clients. This also facilitates network campaigns, which is deemed to be another big draw for the games studios.
Fredrik Elmqvist, CEO at Yggdrasil, commented: "YGS Masters is a strategic initiative in reaction to gaming's increasingly fragmented value chain. With direct integrations scarce, independent suppliers require the support of an established partner with forward-leaning technology."
"Operators and game studios alike have been crying out for years for a modern, open platform that offers the power and flexibility of BOOST™ and the broad market penetration that Yggdrasil has amassed."
Stuart McCarthy, Head of Studio Partnerships at Yggdrasil, added: "YGS Masters is a hugely exciting development for the gaming industry and something that I am immensely proud to be leading."
"The programme will be independently managed, away from the existing Yggdrasil game studio business and will furnish a very select group of the world's best game developers with Yggdrasil's proven, market-leading BOOST™ tools to create an irresistible mix of awesome content and features."
So, what does it really mean for a player? For now, we're yet to hear which casinos will be the first to roll out with this new platform, but you can find all current Yggdrasil-friendly casinos here. The move should result in Yggdrasil's better market-leading position and hence more exposure to their games and in-house gamification features. The access to such tools by third-party developers should also result in unique campaigns, tournaments, etc. And the fact that it'll be managed independently shouldn't compromise the studio's focus on producing eye-catching games.
That said, let us know if you think it's a good move by Yggdrasil in the comments below.