Playtech gets a new Non-Executive Director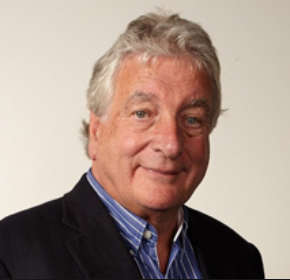 A new face is expected to venture in Playtech, the FTSE listed online betting technology provider. This comes after the firm confirmed that it has made a crucial appointment of John Jackson. The new recruit will be tasked with holding the duties performed by the Non-Executive Director.
Playtech claimed that Jackson will start his job on the first day of January. He will take care of all the responsibilities of the firm which were former holder Playtech employee Hillary Stewart. Words from the firm claimed that Mr. Hillary had voluntarily resigned from being the Deputy Chairman as well as Non-Executive Director of the board. Mr. Hillary had started his Playtech career in 2014 and ended this year.
More often than not every Non-Executive member of Playtech Board is entitled to the inclusion in the firm's Board of Remuneration and Audit Committee. This will be the task at wait for the new appointee.
His main work however will also include giving out crucial advices and protocols to be followed by to the technology providers Nominations and Risk/Compliance Committee. These will be fundamental for the firm which is deemed to be the top most online betting provider across the globe. It will also be crucial in taking precautions on any potential risks that may face the firm as well as having an open recruitment of official who will not only hinder to the stipulated rules but also be on the front line in the fight to achieve the set objectives of Playtech.
Before his appointment, Jackson who is a retail and leisure expert was the CEO of Jamie Oliver Holdings, a stint that he took charge since 2007. He was the man behind the existing commercial cooperation between UK retailers across the nation. He was also head in various organizations such as Game Digital, Stein Group and Virgin Group.
Alan Jackson who is the Chairman of Playtech welcomed the new employee by claiming that Jackson was the ideal candidate for the post having an experience of over 30 years in the field. With his accountability as well as an outstanding financial background, he will be fundamental for the propelling of the firm to achieve its set goals.