NetEnt to Release These Branded Games in 2020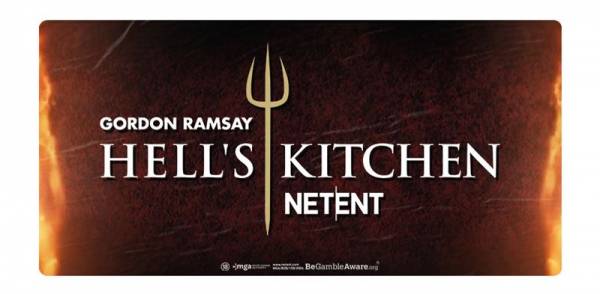 As customary at one of the biggest casino events, the ICE London, NetEnt has also unveiled its big guns for the year ahead. Among them are three new branded video slots with some of the world's most renowned name. This includes Gordon Ramsay Hell's Kitchen slot, Street Fighter™ II: The World Warrior Slot, and The Trillionaire Video Slot in collaboration with FashionTV Gaming Group.
The celebrity chef with a fiery temper and restauranteur with 16 Michelin stars around the globe is coming to online casinos later this year in a slot called Gordon Ramsay Hell's Kitchen. Brought to you in collaboration with celebrity chef and ITV, the game is poised to add some spice to a mix of slots, incorporating Gordon's famous catchphrases that turned him into a TV star in series like The Hell's Kitchen and 24 Hours to Hell and Back.
Bryan Upton, NetEnt Director of Games, believes it's going to be a hit: "Gordon Ramsay is a true rock star of the restaurant world. His strong personality and use of colourful vocabulary as front-man of Hell's Kitchen have earned him legend status as a multi-Michelin starred celebrity chef, with fans all over the world. Just as importantly, this allows us to produce a true slot with a strong narrative and a lot of adult fun! We can't wait to see what our players think of what we have in store for them."
Based on the 1991 game created by Capcom, the Street Fighter™ II: The World Warrior Slot is another exciting release for this year. The most fun part is that it'll feature eight selectable characters – Ryu, Ken, E. Honda, Guile, Chun-Li, Blanka, Zangief and Dhalsim – as well as boss fights with Balrog, Vega, Sagat and the truly evil M. Bison!
Bryan Upton explains this unusual choice: "At NetEnt, we strive to deliver content that - much like Street Fighter - raises the bar in what is possible in gaming and we are immensely proud to be working with such an iconic franchise especially something in tune with the retro trends right now. It is a dream come true to work on brands like these. Street Fighter II really allows us to bring something new and innovative to the market that no one else can."
Finally, casual players and high rollers who want to hit wins in fashion and luxury should keep an eye on NetEnt's third release inspired by the leading fashion and style channel's hit song "I Want to be a Trillionaire", featuring FTV star Anja J. The CEO of NetEnt commented on their choice of glamour and bling in The Trillionaire Video Slot: "FashionTV has something different to offer the online casino sector – from its brand identity, its reach, the power of its global network, and its understanding of how to create engaging and unique content. Our partnership hopes to combine our unequalled ability to work with brands, with FashionTV's sheer global recognition and marketing power."
Keep your head up – these and many other world-class slots by this Swedish provider are coming to the nearest NetEnt casinos in the coming months.