Mega Moolah and Mega Fortune Dreams Award First Jackpot Millions of 2017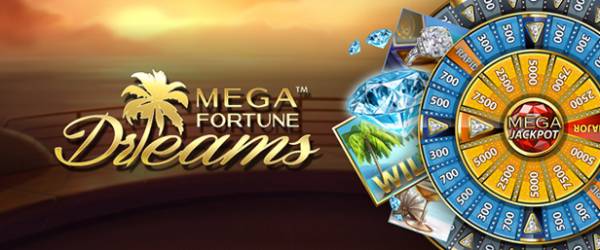 Just recently I wrote how one lucky player at Betfair hit the £1.2 million Red Tiger Gaming Macau Jackpot. But that's nothing comparing to the jackpot galore that happened at the beginning of this week. Two of the flagship progressive slots – Mega Moolah and Mega Fortune – awarded close to €10 million to lucky winners at very different casinos. Here's how it happened.
The first news came from Microgaming, when on 18th January the company published a news report on this year's first Mega Moolah Mega Jackpot winner. The win of €6,078,249.33 was triggered by an anonymous player at Captain Cooks Casino, which currently boasts a rating (FRank) of around 7 out of 10.
Here's what the casino manager, Emma Hall, had to say: "Our lucky novice player 'N.C.' became an instant millionaire after taking up Captain Cooks Casino's signup offer for all new customers, offering 100 chances to become a millionaire for just €5! What also makes this win incredible is that 'N.C.' has become the 7th member of the Casino Rewards Millionaire Club off a 50 cent bet."
That said, Casino Rewards group is one of the biggest independent Microgaming casino networks, with unique bonuses and loyalty rewards worth looking into. Last time the jackpot was triggered on this game was just 9 weeks ago, and despite recent celebrations it already stands at over €3 million!
The jackpot rush continues with a slightly smaller, but nevertheless a mighty win of €3.5 million. This one was triggered on NetEnt's Mega Fortune Dreams by a 62-year-old woman from central Finland. Betting just €1 per spin, she got lucky at local Paf casino exactly at 00:13, on Wednesday, January 18.
Here's what she said: "I can tell you that we haven't slept a wink last night. I've spent the night with my husband talking and going over this ‒ it's just unbelievable. And the funny thing is, I've always had such bad luck in this game before!"
"Now we are going to take it slow and go on a small vacation that was planned ages ago. But we'll certainly find plenty of uses for this money," added the newest multi-millionaire.
If you think it's time to wait till it grows back to colossal amounts, then here's something to boost your confidence. Just over a week before that event, yet another Finnish player got lucky on the very same slot. This time the player, called Niina, won €122,615.35 at Casinohuone, one of Unibet's (Kindred) sites.
That said, how lucky you've been playing these slots? Leave your comments below.