Man Plans To Donate £570,407 Winnings On Casino Site To Charity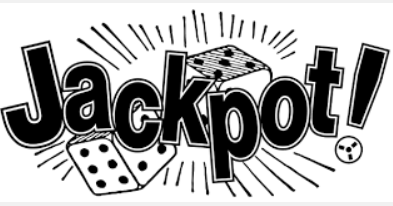 A 49 year old man, who would like to remain anonymous from a town in Sweden, has won £570,407 on mobile site of LeoVegas.com after playing online slots. The winner is set to donate to charity and start his own betting business.
Leo Vegas casino is an online platform that has recently become popular in the industry, with great praise and reviews.
The lucky winner said he was at home when he was declared the winner and did not believe it at first. As a matter of fact, he had to call his son to confirm that what appeared on the screen was real. He could not hide his joy in tears when he was certain that he had actually won £570,407.
It was only four days to his 49th birthday, when he was playing his favorite mega jackpot game, Siberian storm when he emerged the winner. Nonetheless, his plans to spend his new year did not include cutting a big cake; instead he was geared to getting into the gambling industry. He said, "I would like to use the money from the winnings to open my own betting business, a kiosk where people can place bets on horse racing. This because, I want to leave behind something for my children when I retire."
"I also want to start making it a habit of donating to charity." He added.
So far, it has been a fruitful year for LeoVegas.com clienteles, with £570,407 win happening two months after another player from Sweden scooped £4.4million from mega fortune jackpot, the largest prize that has ever been won on a mobile platform.
The UK country manager for Leo Vegas, Shenaly Amin said, "This has been a great year for our customers and we are honored to hear about their plans for spending their winnings in charity events."
"We are also anticipating hearing more about the 49 year old winner's plans of opening his own betting business."
"Besides being a lucky month for our customers, March has also marked the end of unbelievable first twelve months of Leo Vegas casino trading in the UK market. Therefore, it is celebration all round."
With ultimate customer support, lucrative bonuses and promotions, huge jackpot prizes and over 100 thrilling casino games, Leo Vegas mobile casino takes mobile gaming to a whole new level. Sign up today and you could be the next luck winner!