The Winner Wallet in Winner Casino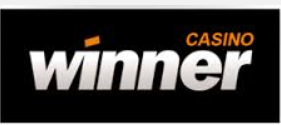 Players will now have an easy time to make transfers for their funds as Winner Casino unveiled a new Winner Wallet means of payment. This method will make it easier for its players to move money across their website. Winner casino is famous for its online services to its customers on sport betting, Bingo, Casino, Poker amongst others and with this new system the players will have an easier time playing with the online casino and betting service provider.
Funds transfers between sections.
With the new system in place, users have all their activities linked to one account. The new all-wallet is designed to link the various sections together giving the accounts balances separately. For example users can have their balances for Winner Casino, Winner Sport and Poker as well all recorded under on account but with different detailed balance records. This has made the website simple and easier to use as well as giving its customers special offers and bonuses as well.
The new system is set to show users balance in the product they play on the most. With it players will have the ability to move their money across the sections of the website to which they want according to their preferences and demands. This therefore means that players will have easy control and a good budget on their money as well as linking their account to the different products that suit their interest. This will ensure availability and accessibility of the money in the accounts for players.
The Wallet and Bonuses
With wagering requirements and bonuses, transfers made in the Winner Wallet are deemed as withdrawals. Before the terms and conditions are met, the transferred amounts will therefore cancel off the bonuses. But after the wagering requirement are met and adhered to is when the funds will be easily transferable within the account to the different sections of the website and can as well be withdrawn easily.
There is a section in the Cashiers tab that enables you to keep track of all the transactions including withdrawals, transfers and wagers on the website. This is on the 'Transaction History' and with this users can keep track of their spending and winning. This coupled with the mobile-friendly nature of the website, users are thus assured a great time with Winner Casino. The website us easily accessible and with a mobile device you can be able to access the different products from your device.