Evolution Gaming to Acquire NetEnt for €1.87 Billion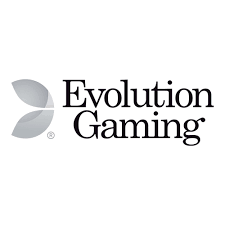 On Midsummer's Day, Evolution Gaming has made a public offer to acquire one of the leading iGaming developers, NetEnt. With a mission to become the world leader in the online gaming industry and to strengthen their position in the US market, the leading live casino developer is offering to pay SEK 19.6bn ($2.11bn/€1.87bn) to unite the two companies by the end of this year.
Evolution Gaming is offering 0.1306 of its own shares for each share in NetEnt, which values the company's share at SEK 79.93. This offer represents a premium of 43% over NetEnt's closing price on the Nasdaq Stockholm as of 24 June 2020, and a premium of 72% compared to the volume-weighted average price per NetEnt share during the 30 latest trading days. As a result, Evolution would own more than 90 per cent of the total number of outstanding shares in NetEnt if the offer is accepted by 26 October 2020. The board of directors unanimously recommends the shareholders of NetEnt to accept the offer.
At the time of the economic uncertainty, the merger is expected to generate up to €30 million in annual savings, compared to the combined cost basis of NetEnt and Evolution as of the first quarter of 2020. There are also further strategic benefits to NetEnt from combining its operations with Evolution Gaming:
The combination will provide substantially increased scale and create a leading supplier of online casino products within Live and slots
As part of Evolution Gaming, NetEnt will be able to leverage Evolution Gaming's strong market position in the Live segment to further strengthen its market position in the slots segment
The combination will have significant capabilities to leverage its strong position within the US states that have opened up for online casino
The enlarged entity will provide enhanced client and products diversification to better address a changing market environment
Combining two world-class technology organizations will provide a robust basis for new and innovative products to the benefit of customers and end-users.
Jens von Bahr, Chairman of Evolution Gaming, commented: "This strategic deal marks a significant step towards Evolution's long-term vision of becoming the global market leader in the online casino industry. The combination of Evolution's strong offering in live casino with NetEnt's leading position in online slots will result in a world-class portfolio of online games that will enable us to serve a growing customer base. Furthermore, NetEnt's established US positioning combined with Evolution's existing US studios and first-to-regulated-market strategy will put us in a favourable position to capitalise on the on-going regulation in North America."
Mathias Hedlund, Chairman of NetEnt, added: "Recently, NetEnt has vastly improved its tech and product development capabilities and thereby its growth prospects and at the same time reaching a strong position within the US states that have opened up for online casino. With this deal, there are unique possibilities to shape a leading global B2B provider of online casino, taking advantage of the market development with continued digitalisation and strong growth, especially in North America.
"Evolution's position within live casino combined with NetEnt's position within online slots will create a company well positioned to take significant market shares. Through this transaction, a new chapter in the development of more entertaining online casino begins, in the best interest of players, operators, employees and shareholders," said Hedlund.
NetEnt's current market capitalisation is SEK 18.460 billion versus SEK 102.290 billion for Evolution. NetEnt's share price has increased by over 30% following the news and currently costs SEK 74.30. Evolution Gaming's share price has dropped around 5% and is currently priced at SEK 577.60.