888 Casino Battle of the Sexes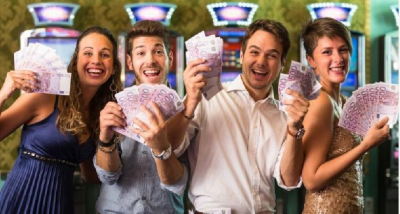 888 casino has of late published interesting information on the divergence between women and men when it comes to online gambling. This information has brought made the casino come up with this new feature called the Battle of the sexes which is a match for men and women in 3 different categories which are, money, time and numbers. In each category, there are 10 points which are split between the sexes.
More masculine players
In the numbers category, men will easily have the cake to themselves. In the gambling tally, it is realized that men take up 81% of the punters and women take the 19%. This is such a huge difference and it has left 888 casino wondering if it's all a matter of quality over quantity. This was ruled out quickly as men have 4.25 times the number of players, compared to the women. This brought the assumption that the men have more of the best players which made them win by 8 points.
The women spend less in gambling
Online gambling is defined by the money spent and won. This is what made the battle of the sexes plentiful when it comes to wagering. The results brought an impressive stand which showed that men on average lose $3,700 in a year while the women lose an average of $2,700. For a male player, they will deposit an average of $93 while women on average would make a deposit of $66. All these statistics would be influenced by the quantity but the ladies won this by 7 points.
Time taken in wagering
In this last category, the research focused on the time. This was the most surprising of all categories. The research showed that on average, a man would spend 14 months playing online games while a woman would spend 21 months of play. This clearly shows that the women captured the category and they won in the category with 6 points while the men have 4.
After all categories and results were put in perspective, it is clear that both sexes were in a tie. The men might have the advantage. The other two categories where the women won indicate that there is growth in women engaging in online gaming.