Wackiest Game Ever by Microgaming and Other Fun New Releases for June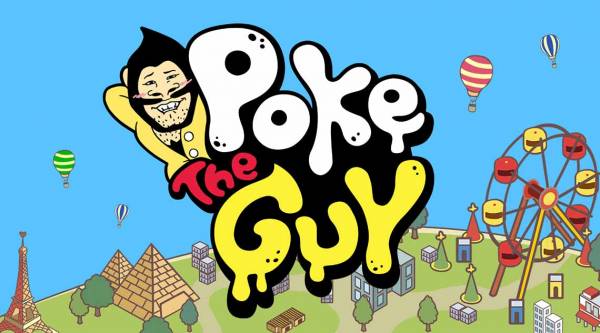 Having launched their new game Amazing Aztecs in association with Just For The Win studio only a couple of days ago, on 31st May, Microgaming is onto new adventures. This time, they really put your sense of humour to the test with an arcade-type game called Poke The Guy; and announced a new ancient Egyptian video slot with Wild features and free spin bonuses named Wild Scarabs. So, here's what they are all about and when you can play them.
First of all, let's talk about a game that you can already put your luck to the test: Poke The Guy. This next-level, uber-goofy game with outlandish animations and a wacky character is not a slot machine but an arcade or speciality-type game that you'd usually find in the same pot with scratch cards. For some, it may seem like Microgaming has lost their mind completely, but you can actually win quite generously up to 500x your total bet with just a single bet. So, here's how it works.
There's this weird-looking guy, The Guy, who's a giant monster terrorising the city, and your mission is to save citizens from his silliness and mischief. Choose a weapon to throw at him, which corresponds to the bet size, and hope for the best.
Every item launched counts as a bet, which ranges between just 0.01 and 30 credits. For every hit that the monster gets, you'll get 2x, 4x, 8x, 12x, 18x or 500x your bet, at random, but respectful of the RTP which is unknown.
Essentially, it's an extremely easy game to play, including mobile portrait mode like you can see from the official video teaser. The only question is: how long can you keep playing with The Guy's goofy laugh every time you miss (tip: the mute button is in the settings).
So as to keep a bit of dignity (pun intended), Microgaming also announced a new video slot called Wild Scarabs with Wild Deal and Stashed Wilds features. In this 5-reel slot, there will be two Wild features up for grabs.
Firstly, the one in the main game will reward 4 extra Wilds when you land a single Wild on reel 3. The Stashed Wilds, on the other hand, comes in during Free Spins, for which you'll need Scatters as usual. As a progressive feature, for 3 or more non-winning Wilds collected over time, the Wilds get re-launched onto the reels, and hopefully for a big win, which remains a mystery for now.
The release date for this one is to be announced, but we'd expect it to come out across Microgaming and Quickfire operators later during the month.
That said, if you found this post useful, then subscribe to the blog to be the first to get notified of news and sign up to receive our newsletters for more exclusive bonuses.