The Faith of NetEnt as CEO Per Eriksson Steps Down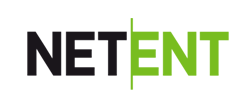 Major news came through last Sunday that NetEnt's President and CEO Per Eriksson is to step down with immediate effect. He will be replaced temporarily by Therese Hillman, who will also remain in her current position as Chief Financial Officer (CFO). The main catalyst for that is the Group's poor growth over the past years.
The official report is short and to the point: "NetEnt has developed well over many years and several parts of the business are still developing well, for example in regulated markets, but the overall performance of the Group has not been as it should. The Board believes that NetEnt needs a new driving force to reverse the trend and increase the focus on growth. The value creation potential in NetEnt remains significant. The online gaming market has structural growth driven by the migration from offline to online gaming. The Company has a solid balance sheet and a strong brand name in its segment of the market. The Board would also like to extend its gratitude to Per Eriksson for his time as CEO for NetEnt", said Chairman of the Board, Vigo Carlund.
That said, most NetEnt shareholders are likely to agree with the decision that the Board of Directors of NetEnt have made, seeing the stock price at less than half the value than it was just two years ago. And that despite Per Eriksson's efforts to improve the culture and morale by organising the industry's biggest and first-of-its-kind reality TV-style series The Challenge earlier last year.
With the onslaught of increased competition from fast-growing competition like Yggdrasil and Quickspin, to name a couple, NetEnt seems to be quickly losing its position as a leading iGaming provider. And the latest year-end report for 2017 is a proof of that: operating profit for the fourth quarter of 2017 decreased 3.9%, and full year's revenues amounted to only 11.7%. Now compare the latter to Yggdrasil's 95% or Evolution Gaming's 54%, for instance, and the stagnation becomes that much clearer. And all that comes despite the efforts to win back the player with new branded and original releases like Planet of the Apes and Finn and the Swirly Spin, as well as some live casino enhancement.
So with that said, the state of the company is unclear, although, as Vigo Carlund has reassured, NetEnt still has a significant value creation potential and a strong brand name to push it through and reverse the trend to increase the focus back on growth.
As a player, are you playing more or less NetEnt slots compared to previous years? Share your comments below.