Omni Casino Tournaments And Much More!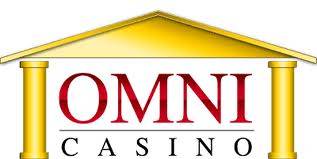 It has been a while since we heard about any promotional news from Playtech powered Omni Casino, but you do not have to wait anymore. Here it is!
About time for a little Omni Casino update:
NOW PLAYING – FREE TO JOIN ANYTIME!
The $13,333 Blizzard of Cash Slot Tournament will be playing exclusively at Omni Casino 15 to 31 January 2014. If you played in their last tournament, then you'll like this tournament just the same! It's a multi-level tournament that will cater to three "bet ranges" of slot wagering. It does not matter if you're a low bettor or a high roller… everyone has a chance at winning a prize within their betting levels! With lots of places paying out your chances of winnings some 'lovely' money is fantastic!
JACKPOT ALMOST $1 MILLION!
Omni Casino's Marvel Progressive Jackpot is now approaching $933,000 and growing to $1 Million! The best part about winning any of the Marvel Progressives is that it does not require you to play maximum wagers! You can win any one of the four with any bet size at ANYTIME randomly.
Coming 2014 - New Website, Lobby and Cashier
Omni Casino is celebrating 16 years of pure casino entertainment. During this celebration they will deliver you in 2014 the very best in new games, player rewards and secure banking options. As they move through the year, you will begin to see many exciting changes to their casino website, casino lobby, bonuses, cashier and so much more! They would like for you to enjoy what 16 years of gaming excellence can provide you.