NOW PLAYING - 15.5K Blooming Slot Tournament!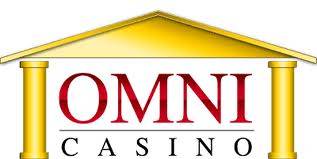 The fantastic $15,000 Blooming Bucks Slot Tournament is now playing and best of all, it is free to join anytime at Omni Casino!
As we have already mentioned before here at FeC, the $15,500 Blooming Bucks Slot Tournament is being held exclusively at Omni Casino from 15 to 31 May 2013. You probably know it, but if not here is a little more info: It's a so-called multi-level tournament catering three "bet ranges" of slots wagering. This means that it doesn't matter whether you're a low bettor or a high roller. Everyone has a chance at winning a prize at Omni Casino within their betting levels. There are more prizes than ever, so you will have a great chance at winning!
You can join the tournament and check out the leaderboard to see if you are in line for some of the great prizes. Omni Casino updates the leaderboards every Monday, Wednesday and Friday throughout the week. Should you get onto a leaderboard, the casino will also inform you, so that you can follow your progress in the tournament.
Good luck in this interesting casino tournament held exclusively at the Playtech powered Omni Casino!