MOBILE + CASINO = ♥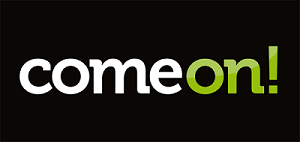 Check out the Casino Launch Festival to celebrate the launch of a Mobile version of ComeOn! and a new look to ComeOn! Online Casino!
Yes, you have heard it right. You can now play ComeOn Casino on your mobile and the ComeOn! Online Casino even has a new look!
Login to www.comeon.com via your Mobile to play casino on their new mobile client.
Casino Festival Sunday - 5,000 Euros Casino Tournament with prizes for 50 players! This means that most people will be walking away with 100 Euros! Join the ComeOn Festival and maximise your potential for BIG WINNINGS.
This promotion is only valid for those customers receiving this Newsletter and will run from 00:00 CET Sunday 26th May until 23:59 CET Sunday 26th May. The Winner of the tournament is the player with the best Payout Factor over 20 consecutive game rounds. The top 50 players qualify for prizes in this tournament! The tournament is found only in the online casino version of ComeOn under the tournament tab. The minimum bet amount per game round to qualify for this tournament is 1 Euro and you must play at least 50 game rounds. Prizes from the tournament will be added immediately to player accounts when the tournament has finished at 23:59 cet on Sunday 26th May. Prize Money will be added as real money, not bonus money to the player accounts. ComeOn reserves the right to change the terms and conditions at any time and it is the customers responsibility to check for such changes should they occur.