ComeOn Casino Adds New Games – Win Free Spins!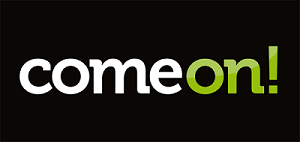 ComeOn Casino has just added 2 new video slots plus 2 new 3D scratch tickets now Live. You can also win 10 Free Spins on Mega Fortune!
The weekend is getting nearer! So what's happening at ComeOn Casino right now? Well, a lot as always! First and foremost 2 new 3D slots has just been added. Yes, ComeOn Casino just recently released 2 new 3D slots!
The first, Lucky Farmer, has an animated bonus round with the chance to hit some huge wins. The other, One Million Ants, has a progressive jackpot and also an animated bonus round packed with new features and big wins. Check them out now!
And right now, you can also win 10 free spins on ComeOn Casino's Mega Fortune! Bet 20 Euros on One Million Ants before Thursday 31st January 23:59 CET and ComeOn Casino will give you 10 free spins on Mega Fortune in your account on Friday 1st February at 19:00 CET.
ComeOn has also added 2 new 3D scratch tickets! That's another 2 new state of the art 3D scratch tickets, where you can win up to x10,000 coins! So, if you are itching for a scratch try your luck on Robbers and Golden Eggs!
Get ready for the weekend and have a look at ComeOn Casino now!