Club World Casino has Big Money Winner!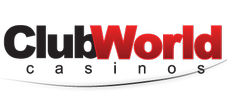 Big Winner in real life and a big winner in online reels! This is all true about the Lucky winner of $631,421 at Club World Casinos!
---
This big winner survived cancer and she played her way to a massive win at Club World Casinos. Susan enjoyed the Goldbeard and Mayan Queen game when luck was on her side and she ended with a lot more than she thought she would. She worked her way up to this astounding win without triggering the progressive jackpot.
The win of $631,421 changes and contributes to Susan's life as she has been fighting cancer for 2 years and it resulted in surgery, now she is a proud survivor and a big winner! The winnings from this fortunate play will cover the medical bill and all the other existing arrears and best of all there will be loads to spare. She now has the funds to really celebrate life.
Susan was asked to comment on her big win and she shared that she is not normally a big winner and would in general win smaller amounts up to $1000. Susan also tells about her astonishment when she hit the magic combo and watched her balance sprint wild on an increasing trip of its own. She went to bed, but had trouble falling asleep. Maybe it was all the stimulation, but she decided to play a little bit more and during this play her winnings doubled. She was trying to win the $11,000 jackpot not knowing bigger winnings where waiting for her.
She is still totally wowed by the amount she won and explained that surviving cancer was a hard road but achievable what were not achievable were the medical bills. Susan delightedly shares her plans for the future as she is taking hubby and their daughter to Disney world!
LuckyRed Casino is part of Club World Casino, which started operating in 2004 in the UK. Their mission is high standard setting for products and services. This is one of the few casinos that still ask members for their opinions to ensure better services. This casino is a proud gaming software user of Real Time Gaming Software.
Check out our live review here: