Brand New Video Slot Frog Royale - Win 7 Free Spins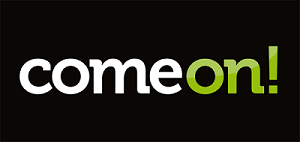 The brand new video slot Frog Royale is now LIVE at ComeOn Casino and it is launched with an exciting 7 free spins promotion today and tomorrow!
ComeOn Casino says that they are prepared to bet their CEO's socks that you didn't know today is the birthday of Constantine Mavrocordatos. Constantine Mavrocordatos is a Greek noble who served as Prince of Wallachia and Prince of Moldavia! What an appropriate timing from ComeOn Casino to launch this Royal slot then right?
Frog Royale now LIVE
The video slot Frog Royale is a classic tale about a beautiful princess that asks a frog for help, but instead, she could end up finding her prince charming! In this case it probably won't be Constantine who did pass away in 1769.. The game is filled with fun characters, graphics and an exciting animated bonus feature with large payouts too!
Win 7 Free Spins on Hall of Gods!
If you bet 20 Euros on the new video slot Frog Royale before tomorrow, Thursday 28 February 23:59 CET, ComeOn Casino will give you 7 free spins on NetEntertainment powered Hall of Gods in your account on Friday 01 March at 19:00 CET. Good luck ladies and gentlemen! By the way… The Hall of Gods jackpot is now over 4.3 MILLION Euros.