Biggest Online Jackpot Ever PLUS 25 Free Spins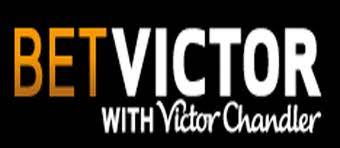 The Mega Fortune Jackpot now stands at over £12m. Take a shot at a life changing win by scooping the lot PLUS get 25 free spins at BetVictor Casino!
The Mega Fortune Record Breaking Jackpot
How about starting the New Year by becoming an instant multi-millionaire? The Mega Fortune Jackpot now stands at over £12m, and this Jackpot will make one lucky winner an instant multi-millionaire! Play online now, get three bonus symbols, trigger the bonus game and you could win the Rapid Jackpot, the Major Jackpot or the life changing Mega Jackpot! The last Mega Fortune Jackpot of €11m was the world record for the largest online Jackpot ever won and one lucky winner is about to set a new world record. Get your hands on the Mega Fortune Jackpot! It's ranked the biggest online Jackpot in the World!
Free Spins On Game of the Week
It's time to embark on a fascinating journey to discover the beginning of life in NetEntertainment's Evolution and BetVictor Casino's entertaining and exciting slot. Wild substitutions and Scatter wins make this a rewarding slot, but it's most lucrative feature is the innovative Evolution Feature in free spins. This allows you to evolve up the evolutionary ladder (level-up) in the game, at the same time increasing wins with every winning symbol, whilst also removing lower value symbols in the process! Can you evolve to the top of the ladder and reap massive winnings? Play on Evolution this week and BetVictor will reward you with 25 free spins! Same rules as always!