5 Times Thursday Is Back At Omni Casino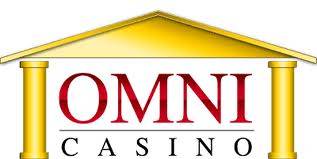 5 times Thuesdays is back at Omni Casino and we also have news about a lot of great promotions this weekend at the great Playtech casino!
So what is the 5 times Thuesdays? It is 50.00 bonuses X 5 which means you get 250.00! On 2 May 2013 from 00:00 GMT until 23:59GMT, all Omni Casino members are invited to receive a $50.00 bonus on their first five deposits of $75 or more. Claim it FIVE times for a total of 250.00!
But there is more: Playing the newly released Wings of Gold Slot at Omni Casino could win you up to 100 free games! Omni Casino continues to deliver you more new games and the details will be provided at Omni Casino's website.
You can also join the $15,000 Marvelous III Slot Tournament which will be playing exclusively at Omni Casino until 30 April 2013. If you played the last tournament, then you'll like this tournament as it is just the same!
You can also get your Super Saturday Bonuses! 150% - 125% - 100%: Choose one of three bonuses on your first deposit made this Saturday April 27, 2013 between 00:00 and 23:59 GMT and receive one of the following bonuses based on your deposit amount.
Deposit between $10-30 and get 150% up to 45.00
Deposit between $31-80 and get 125% up to 100.00
Deposit between $81-150 and get 100% up to 150.00
Tomorrow, get your Sunday Mystery Bonus – Get 200.00. This Sunday April 28, 2013 on your first deposit of $20 or more from 00:00 GMT until 23:59GMT you'll receive a mystery deposit bonus up to $200. We can tell you that the percentage of the bonus is HIGHER than 50%.