4 New Games Plus Win Mega Fortune 3.8M Jackpot!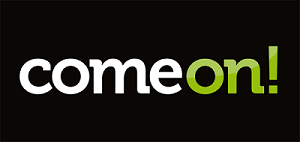 Yes, ComeOn Casino has 4 new games LIVE! Try the two new video slots and the two new keno games this weekend and win big!
The first two new casino games are video slots:
Midnight Rush is a new slot with a spooky Dracula theme at ComeOn Casino! The Robets is a robotastic new slot based on a robot of the Robets' family. We bet you will love this new video slots.
There are also two new keno games live at ComeOn Casino. TV Show Keno is a cool new keno game hosted by a real life TV presenter while Space Keno is a new keno game with a wicked space theme.
Would you like to win 7 Free Spins on Mega Fortune? The Mega Fortune jackpot is now over 3.8 MILLION Euros. If you bet 20 Euros on any of the above games before Sunday 5th May 23:59 CET, ComeOn Casino will give you 7 Free Spins on Mega Fortune in your account on Monday 6th May at 19:00 CET, valid until Friday 10th May 23:59 CET.
How about some new May ComeOn! Shop Bonuses also? Yesterday, 1st of May, all the bonuses in the ComeOn! Shop were renewed! The shop is open 24/7 - ComeOn! in and boost your balance before testing the new games! Take your pick between several Deposit and Free Money bonuses.