$14,500 Slotoberfest At Omni Casino!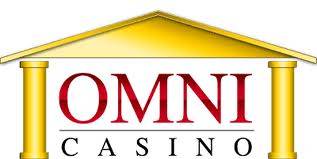 The $14,500 Slotoberfest at Omni Casino has just started! Check out the leaderboards every Monday, Wednesday and Friday to know where you stand in the tournament!
The fabulous Omni Casino's $14,500 Slotoberfest casino tournament, featured exclusively at Omni Casino and running until 31 October 2012 has just started. If you had played in one of Omni Casinos previous tournaments, then you'll like this tournament even more! It's a multi-level tournament that will cater to three "bet ranges" of slots wagering. No matter if you're a low bettor or a high roller… everyone has a chance at winning a prize within their betting levels! With even more places paying out you have a real chance to win some festive cash this October at Playtech powered Omni Casino!
How do you know where you stand? For your privacy Omni Casino does not list your name, rather they take the first letter of your first and last name and combine that with the last two numbers of your Omni Casino Username:
Example: John Winner with Username OMR124587499 would appear as: JW99
Omni Casino will update the leaderboards every Monday, Wednesday and Friday. Should you get onto a leaderboard, they will inform you (just once) so that you can follow your progress.