12 Days Of Christmas At BetVictor Casino And More!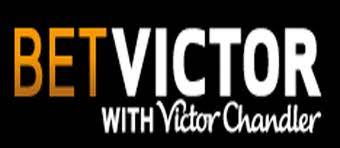 Lots of things are happening at BetVictor Casino this December like new games, give aways, and of course also an interesting christmas promotion!
BetVictor Casino just launched the brand new game – Dungeons & Dragons: Fortress of Fortunes. Enter a world of bold warriors, formidable fortresses and fearless foes as you take on the role of a legendary hero in your quest for immense riches. You'll have a number of bonus feature tricks up your sleeve to aid you on your journey, including Free Spins, Multipliers and Super-Rich Reels!
Game of the Week this week is Arabian Nights. With a progressive jackpot currently over £2,000,000, play Arabian Nights for your chance to land the jackpot and pick up 25 FREE SPINS along the way! BetVictor have already had 2 MASSIVE jackpot winners this year so let's try and get a third before 2014 and just in time for Christmas!
With regards to the £15K Mobile Giveaway, it's the final weekend of a fantastic offer that gives you the chance win your share of £15,000! Simply wager £10 on Transformers Battle for Cybertron using your mobile device and receive an entry to a prize draw with 300 x £50 prizes up for grabs - and no limit to the amount you can win!
Christmas is just around the corner, and BetVictor Casino has decided to start dishing out the good cheer a little early. Every day until the 25th December they'll have a nifty surprise offer for you. So be sure to pay the casino a visit each day to make sure you don't miss out on this festive free-for-all!